The Alternative
with Dr. Tony Evans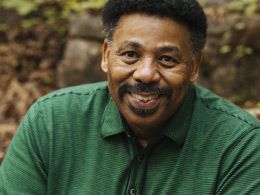 Tearing Down Personal Strongholds
Friday, July 22, 2016
Just like in sports, the enemy has scouts documenting your abilities, and Dr. Tony Evans says the devil can't wait to use what he knows to trip you up and tear you down.  On today's edition of The Alternative, learn how to shore up your personal weak spots and draw closer to God's protection.
Recent Broadcasts
Featured Offer from The Alternative

Spiritual Warfare CD Series, Volume 2
In this timely, unique exploration of spiritual warfare, Dr. Tony Evans unveils a simple yet radical truth: every struggle and conflict faced in the physical realm has its root in the spiritual realm.