The Alternative
with Dr. Tony Evans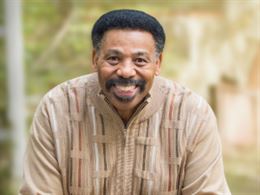 The Unified Chruch
Monday, July 06, 2015
Can one person make a difference? Absolutely! But nothing can beat a group of people with a common bond and a common goal. Next time on The Alternative, Dr. Tony Evans explores ways to become that kind of committed community. It's a look at the power of a united church, coming up on The Alternative with Dr. Tony Evans.

Recent Broadcasts
Featured Offer from The Alternative

Request the #LoveWillOvercome CD Series
The racial problem is the unresolved dilemma in America. One of the reasons this problem has gone on so long is because those who are most qualified to address it - the church - have not done so thoroughly. In this special compilation of intimate and heartfelt messages by Tony Evans, you will be encouraged, challenged and equipped to bring healing and hope in a nation far too often divided. Request your copy of the #LoveWillOvercome CD Series from Tony Evans for your gift of any amount.