The Alternative
with Dr. Tony Evans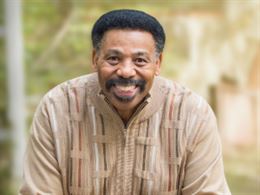 To Be Made Whole, Part 2
Friday, May 26, 2017
Tony Evans says that sometimes, praying for healing isn't enough. What we really need is wholeness. Friday on The Alternative, he'll talk about a woman in the Bible who needed both—and got them.
Recent Broadcasts
Featured Offer from The Alternative
Comforting The Afflicted
You Do Not Walk AloneFor your gift of any amount, we want to send you the Comforting the Afflicted CD series. God never promised that life would be without troubles; what He has promised is that He will be with you in them. In this series by Dr. Tony Evans, rediscover the closeness of His comfort. You do not walk alone. God is with you and will fully supply the encouragement, compassion and strength needed to carry you through the valleys of your life.