Turning Point
with Dr. David Jeremiah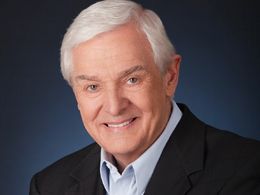 Youth Answers Age, Part 1
Friday, August 26, 2016
He's been sitting silently for 31 chapters, listening to Job and his friends argue over why he is suffering. Now, at last, he is about to speak. Dr. David Jeremiah introduces us to Elihu – the quiet man who is younger than all the rest, but who might prove to be wise beyond his years. 
Recent Broadcasts
Featured Offer from Turning Point

God's Promises for when You are Hurting - book
You can find comfort and hope in difficult times...in the promises of God's Word!
58 Topics, grouped into four easy-reference sections:

What to Do When You Are: Grieving, Lonely, Depressed, and more.
What to Do When You: Need Confidence, Need Patience Now, Are Facing Disappointment, and more.
Truth From the Bible About: God's Plan for Your Life, Speaking God's Word, Answered Prayer, and more
The Love of God Is Healing for Your Life: Your Eternal Inheritance, His Never-Changing Promises, and Your Greatest Hope.