The Christian Outlook
with Don Kroah, Georgene Rice & Kevin McCullough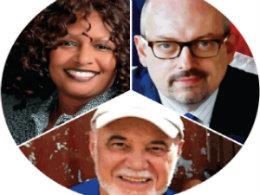 The Ugly Face of Antisemitism in the U.S.
Friday, December 1, 2023
The Christian Outlook – December 2, 2023 Georgene Rice talks with Hans von Spakovsky of the Heritage Foundation about antisemitism in the nation taking a bizarre and ugly turn.  Paul Gleiser, in for Mark Davis, talks with Pete Peterson, Dean of the Pepperdine Graduate School of Public Policy, about how the October 7 attack on Israel by Hamas shined a light on university campuses and how many have become havens for vile hatred of Jews. John Hall and Kathy Emmons talk with Timothy Paul Jones of Southern Seminary about Advent and how we can prepare our hearts for Christ. Georgene Rice and Dwight Longenecker, author of  "The Mystery of the Magi- The Quest to Identify the Three Wise Men," talk about the extrabiblical lore surrounding the Gospel accounts of the three wise men. John Hall and Kathy Emmons and author James Walvin celebrate the 250th anniversary of the song, Amazing Grace. Walvin shares insights from his book, "Amazing Grace: A Cultural History of the Beloved Hymn."    See omnystudio.com/listener for privacy information.
Recent Broadcasts
Featured Offer from The Christian Outlook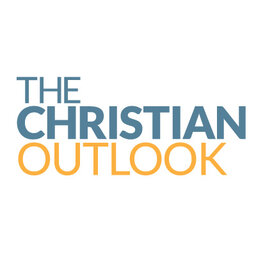 The Christian Outlook Website
In our fast-changing world, it can be difficult to sort through the issues of the day. From family to faith to the latest in the public square, it's hard to stay up on what's happening, much less interpret the news in a way that honors our Christian faith. That's what Salem's Christian hosts do for our listeners across the country every day—and "The Christian Outlook" draws from the best of their material to bring you an hour-long program you won't want to miss.