A Daily Walk
with John Randall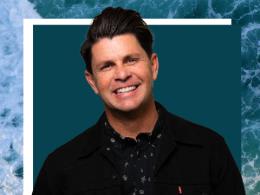 But I Say to You Part 1
Monday, March 27, 2023
Today on a Daily Walk we learn that Jesus didn't come to destroy the law, but rather fulfill it!  But what should our response to the law be?  You're about to find out as pastor John Randall returns to his study of the Sermon on the Mount. We'll take you to Matthew chapter five verses seventeen through twenty.  
Recent Broadcasts
Featured Offer from A Daily Walk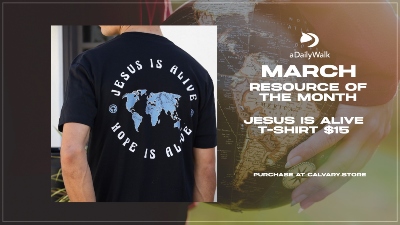 Jesus is Alive Tees
Maybe you've noticed that a simple message on a t-shirt can often lead to some great conversations.   Right now we're offering you one of our latest t-shirts.  It's the "Jesus is Alive, Hope is Alive" t-shirt.  You'll get it just in time for Easter, and who knows maybe it will lead to a conversation about the glorious gospel!