A Daily Walk
with John Randall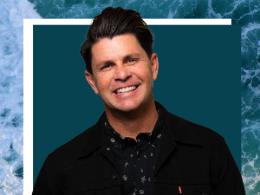 Deliverance and Praise, Part 1
Monday, December 9, 2019
We're on the final leg of our journey through Second Samuel.  In chapter twenty-one David is at the end of his reign as King, and faces a major national crisis and some major battles!  But he does the right thing in turning to the Lord.  Pastor John will relate this to our daily walk.  
Recent Broadcasts
Featured Offer from A Daily Walk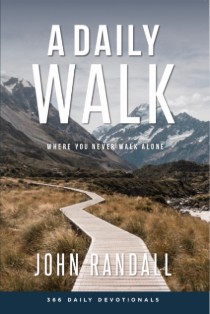 A Daily Walk 366 Day Devotional
Looking for a good devotional to go through in the year ahead?  Not long ago, pastor John wrote a daily devotional and like the name of our radio program it's called, "A Daily Walk."  When Jesus said, "Follow Me" to His disciples, He was inviting them to walk the same road as Him.  He extends the same invitation to us today.  It's a narrow path, and at times seems to twist and turn, and we can easily grow tired along the way.  We need strength and encouragement for our Daily Walk, and this daily devotional can help.  It's available right now for the cost of fifteen dollars.