A Daily Walk
with John Randall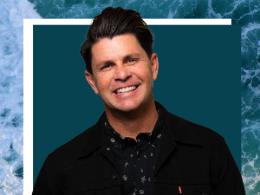 Life Changing Decisions, Part 1
Tuesday, January 14, 2020
In Romans chapter five we spotlight what we all should know is true, that everyone sins and everyone dies. But we're also told why.  Pastor John is quick to admit this passage isn't easy to interpret, but it paints a wonderful contrast between the life of Adam and the life of Jesus.  In the minutes ahead of us, you're going to see how the decisions they made had an impact on all of us!
Recent Broadcasts
Featured Offer from A Daily Walk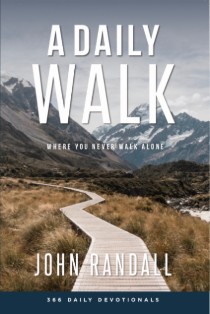 A Daily Walk 366 Day Devotional
Looking for a good devotional to go through in the year ahead?  Not long ago, pastor John wrote a daily devotional and like the name of our radio program it's called, "A Daily Walk."  When Jesus said, "Follow Me" to His disciples, He was inviting them to walk the same road as Him.  He extends the same invitation to us today.  It's a narrow path, and at times seems to twist and turn, and we can easily grow tired along the way.  We need strength and encouragement for our Daily Walk, and this daily devotional can help.  It's available right now for the cost of fifteen dollars.