A Daily Walk
with John Randall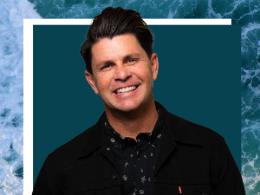 Life Changing Decisions, Part 2
Wednesday, January 15, 2020
Pastor John Randall will be finishing up Romans chapter five, where the apostle Paul compares and contrasts the effects of Adam's decision, with Christ's decision.  Both life changing decisions have impacted us in more ways than one! 
Recent Broadcasts
Featured Offer from A Daily Walk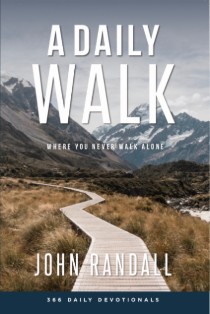 A Daily Walk 366 Day Devotional
Looking for a good devotional to go through in the year ahead?  Not long ago, pastor John wrote a daily devotional and like the name of our radio program it's called, "A Daily Walk."  When Jesus said, "Follow Me" to His disciples, He was inviting them to walk the same road as Him.  He extends the same invitation to us today.  It's a narrow path, and at times seems to twist and turn, and we can easily grow tired along the way.  We need strength and encouragement for our Daily Walk, and this daily devotional can help.  It's available right now for the cost of fifteen dollars.