A Daily Walk
with John Randall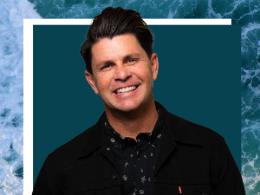 No Condemnation, Part 1
Tuesday, January 28, 2020
Are you living under the weight of condemnation? Maybe you're feeling a certain heaviness as you think back on all your failures in life, or you're experiencing the burden of trying to please God by your own efforts!  That's where a lot of people are at today, but there is a better way.  Today on a Daily Walk we discover that if you're in Christ, you're no longer condemned, but loved!  And God has supplied all the power we need to live the Christian life, through His Spirit.    
Recent Broadcasts
Featured Offer from A Daily Walk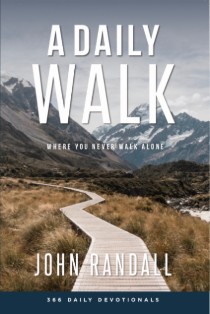 A Daily Walk 366 Day Devotional
Looking for a good devotional to go through in the year ahead?  Not long ago, pastor John wrote a daily devotional and like the name of our radio program it's called, "A Daily Walk."  When Jesus said, "Follow Me" to His disciples, He was inviting them to walk the same road as Him.  He extends the same invitation to us today.  It's a narrow path, and at times seems to twist and turn, and we can easily grow tired along the way.  We need strength and encouragement for our Daily Walk, and this daily devotional can help.  It's available right now for the cost of fifteen dollars.