A Daily Walk
with John Randall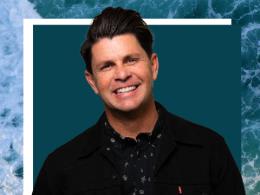 Salt and Light Part 2
Saturday, March 18, 2023
We've all experienced it, you dig into a meal and discover it doesn't have enough salt.  It's bland!  It's about that time you reach for the salt shaker right?  While delivering His Sermon on the Mount, Jesus likened the Christian to salt and light. We'll see how we can be salt to a world desperate for some good seasoning!  It's part of pastor John Randall's look at the Sermon on the Mount.  
Recent Broadcasts
Featured Offer from A Daily Walk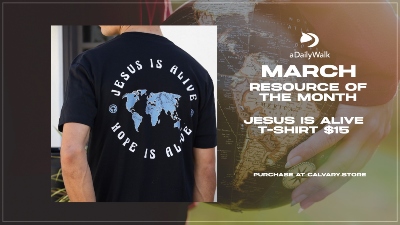 Jesus is Alive Tees
Maybe you've noticed that a simple message on a t-shirt can often lead to some great conversations.   Right now we're offering you one of our latest t-shirts.  It's the "Jesus is Alive, Hope is Alive" t-shirt.  You'll get it just in time for Easter, and who knows maybe it will lead to a conversation about the glorious gospel!