A Daily Walk
with John Randall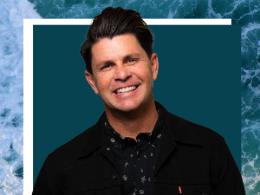 Stand Up and Be Counted, Part 1
Thursday, March 21, 2019
Today we embark on a new study in Numbers on a Daily Walk with pastor John Randall.  Today John will give us a helpful outline and then dig into the first two chapters.  We'll see how the Lord puts together the Leadership structure in Israel and how the people of God are numbered.
Recent Broadcasts
Featured Offer from A Daily Walk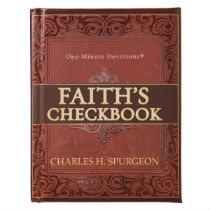 Faith's Checkbook
This month we've picked out an excellent devotional written by Charles Spurgeon.  It's called, Faith's Checkbook, One Minute Devotions.  Spurgeon wrote, "A promise from God may very instructively be compared to a check payable to order.  It is given to the believer with the view of bestowing upon him some good thing.  It is not meant that he should read it over comfortably, and then be done with it.  No he is to treat the promise as a reality, as a man treats a check."  In Faith's Checkbook be encouraged to take God's promises to heart.  We'll send this your way today, for the cost of just ten dollars.  And please remember anything given above that amount, will serve to help a Daily Walk continue on oneplace.com.  We very much appreciate your support and prayers.