A Daily Walk
with John Randall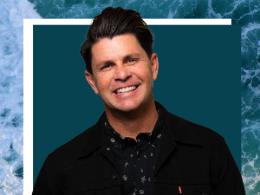 The Battle Within, Part 1
Friday, January 24, 2020
At the moment of our conversion to Christ, a battle begins!  It's a battle within us, between the flesh and the spirit.  And maybe, you feel as though the flesh is coming out on top more often than not!  Is there a way to be victorious in the battle?  I'm happy to say there is, through the strength and power of God.  Today on a Daily Walk we'll take a look at this internal war, and see how to be overcomers in Christ. 
Recent Broadcasts
Featured Offer from A Daily Walk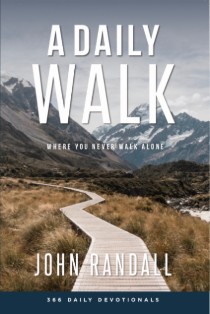 A Daily Walk 366 Day Devotional
Looking for a good devotional to go through in the year ahead?  Not long ago, pastor John wrote a daily devotional and like the name of our radio program it's called, "A Daily Walk."  When Jesus said, "Follow Me" to His disciples, He was inviting them to walk the same road as Him.  He extends the same invitation to us today.  It's a narrow path, and at times seems to twist and turn, and we can easily grow tired along the way.  We need strength and encouragement for our Daily Walk, and this daily devotional can help.  It's available right now for the cost of fifteen dollars.