A Daily Walk
with John Randall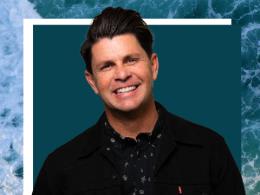 The Commands of the King Part 1
Tuesday, March 21, 2023
You've probably heard some great sermons over the years, maybe even from your own pastor.  But how would you like to hear a sermon directly from the Lord Jesus?  Here's your chance, beginning today on a Daily Walk.  We turn to the Sermon on the Mount  - without a doubt the greatest sermon ever delivered by the Greatest teacher of all time…Jesus. Today pastor John Randall will offer some introductory thoughts and then get into the beatitudes. 
Recent Broadcasts
Featured Offer from A Daily Walk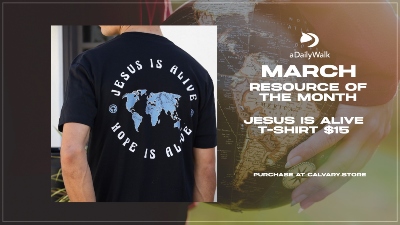 Jesus is Alive Tees
Maybe you've noticed that a simple message on a t-shirt can often lead to some great conversations.   Right now we're offering you one of our latest t-shirts.  It's the "Jesus is Alive, Hope is Alive" t-shirt.  You'll get it just in time for Easter, and who knows maybe it will lead to a conversation about the glorious gospel!