A Daily Walk
with John Randall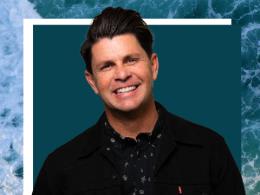 The Temptation of the King Part 2
Monday, March 20, 2023
We're going through the Bible right now, and today we pickup where we left off in Matthew chapter 4.  If you'll recall this is where Jesus was tempted in the Wilderness.  And just like our Lord faced temptation during His time on earth, so too will we.  And I'm glad to say there's a way to overcome.  Pastor John Randall will utilize this time together to point out several practical steps we can take in overcoming temptation in our daily walk.
Recent Broadcasts
Featured Offer from A Daily Walk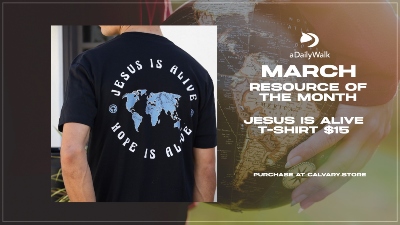 Jesus is Alive Tees
Maybe you've noticed that a simple message on a t-shirt can often lead to some great conversations.   Right now we're offering you one of our latest t-shirts.  It's the "Jesus is Alive, Hope is Alive" t-shirt.  You'll get it just in time for Easter, and who knows maybe it will lead to a conversation about the glorious gospel!