Adventures in Odyssey
with Focus on the Family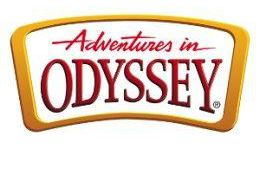 For a Song
Saturday, October 24, 2020
After seeing the popularity of Valerie's homespun music, Jules decides to start writing her own songs about what's going on at her school. Soon a musical battle heats up between the two girls, catching friends in the crossfire.
Recent Broadcasts
Featured Offer from Adventures in Odyssey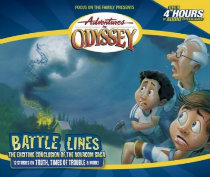 Adventures in Odyssey® #38: Battle Lines
Strange - no, bizarre things are happening in Odyssey. And it all seems to be connected to one place - Novacom Broadcasting. The mysterious company is involved in all kinds of questionable schemes. And now the townspeople - maybe the whole world - are in danger. Whit's starting to figure things out, but will it be too little too late? Find out as the Novacom saga races to a startling conclusion!