Alliance of Confessing Evangelicals
with Alliance of Confessing Evangelicals, Inc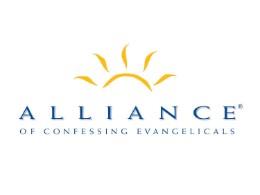 Missing The Body in Times of Plague
Wednesday, April 1, 2020
This is a special pandemic edition of The Spin, as Carl, Todd, and Aimee record—not just 6 feet away, but—100 miles distant from one another, just to be on the safe side. COVID-19 times can be challenging, and they've afforded Todd a new opportunity to complement his pastoral calling.  The megachurch minister is now a gifted "Mental Toughness Expert," and he's making his services available when churches are unable to meet, due to mandatory isolation.   Seriously…what do Christians lose when they can't meet to worship? Is online "church" a good substitute? What could be the lasting effects of not physically assembling with the saints on the Lord's Day? And, most intriguingly: is social distancing turning some Roman Catholics into Lutherans?
Recent Broadcasts
Featured Offer from Alliance of Confessing Evangelicals

Trinity: The Two Natures of Christ
If Christians confuse what is true of Jesus Christ as a human being with what is true of the Eternally Divine Son, they make very serious errors indeed. The most obvious is to conflate the exaltation of the Son of God from all eternity with the welcome given by the Father to the God-Man Christ Jesus, who redeemed God's elect through a sacrificial death. So, in these great teachings, a course correction is long overdue, lest we run out of fuel over water. We must adore Jesus Christ our Lord, both fully Son of Man and fully Son of God.