Alliance of Confessing Evangelicals
with Alliance of Confessing Evangelicals, Inc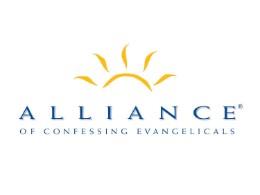 Peter Went Out and Wept
Thursday, April 25, 2019
Happy Easter from The Bible Study Hour! Perhaps the best-known passage in Scripture about Peter is the one recounting his failure.  Despite his boldness in speech and action, this headstrong member of Christ's inner circle fell far short of his promise to Jesus that "Even if all fall away, I will not." Enjoy a classic from Dr. James Boice.
Recent Broadcasts
Featured Offer from Alliance of Confessing Evangelicals

Trinity: The Two Natures of Christ
If Christians confuse what is true of Jesus Christ as a human being with what is true of the Eternally Divine Son, they make very serious errors indeed. The most obvious is to conflate the exaltation of the Son of God from all eternity with the welcome given by the Father to the God-Man Christ Jesus, who redeemed God's elect through a sacrificial death. So, in these great teachings, a course correction is long overdue, lest we run out of fuel over water. We must adore Jesus Christ our Lord, both fully Son of Man and fully Son of God.