Alliance of Confessing Evangelicals
with Alliance of Confessing Evangelicals, Inc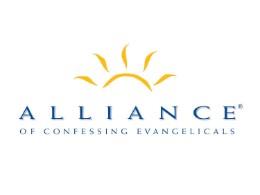 Prayer that Means Business
Monday, May 20, 2019
As Christians we can often lose sight of what it means to live for Christ each day. We are distracted by the world, the flesh, and the devil and buckle under temptation. God promises us victory over temptation, but only in Christ is the promise fulfilled. We want to think that we have some part in our salvation or that God rewards us for our good works. But in reality, we cannot do any good work apart from Christ. The law shows us how far we are from being good. We must look to His example of love and humility, trust in His grace alone to be saved, and learn to stand on God's promises when the doubt and temptations come.
Recent Broadcasts
Featured Offer from Alliance of Confessing Evangelicals

Trinity: The Two Natures of Christ
If Christians confuse what is true of Jesus Christ as a human being with what is true of the Eternally Divine Son, they make very serious errors indeed. The most obvious is to conflate the exaltation of the Son of God from all eternity with the welcome given by the Father to the God-Man Christ Jesus, who redeemed God's elect through a sacrificial death. So, in these great teachings, a course correction is long overdue, lest we run out of fuel over water. We must adore Jesus Christ our Lord, both fully Son of Man and fully Son of God.