Alliance of Confessing Evangelicals
with Alliance of Confessing Evangelicals, Inc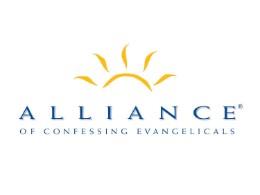 The Logic of Relationships
Friday, November 22, 2019
Our Alliance Event selection though the end of 2019 is the 2013 Westminster Confession into the 21st Century Conference: The Second Table of the Law and Everyday Life in Christ. These lessons for life as summarized in the Westminster Larger Catechism are for those who desire to be salt and light in this fallen world and who are committed to godly living for the honor and glory of Christ. Serious students of God's infallible and inerrant Word will benefit from these scholarly and practical messages. The complete anthology for this event and many others are located at ReformedResources.org. Today's plenary is "The Logic of Relationships" by Jeffrey Stivason.
Recent Broadcasts
Featured Offer from Alliance of Confessing Evangelicals

Trinity: The Two Natures of Christ
If Christians confuse what is true of Jesus Christ as a human being with what is true of the Eternally Divine Son, they make very serious errors indeed. The most obvious is to conflate the exaltation of the Son of God from all eternity with the welcome given by the Father to the God-Man Christ Jesus, who redeemed God's elect through a sacrificial death. So, in these great teachings, a course correction is long overdue, lest we run out of fuel over water. We must adore Jesus Christ our Lord, both fully Son of Man and fully Son of God.