Alliance of Confessing Evangelicals
with Alliance of Confessing Evangelicals, Inc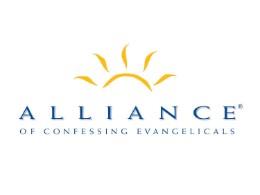 Theology on the Go: Perseverance of the Saints
Wednesday, April 8, 2020
On today's podcast, Jonathan and James have a chat about the doctrine of the perseverance of the saints. The Christian race isn't always easy, which sometimes may cause us to wonder whether we'll finish well. What assurance do we have that our running is not in vain and that we'll finish the course? What's the role of grace in the perseverance of the saints, and is there any work to be done on our part? Our hosts review a few of God's promises in this regard and the purposeful tension that exists between those promises and God's commands.   
Recent Broadcasts
Featured Offer from Alliance of Confessing Evangelicals

Trinity: The Two Natures of Christ
If Christians confuse what is true of Jesus Christ as a human being with what is true of the Eternally Divine Son, they make very serious errors indeed. The most obvious is to conflate the exaltation of the Son of God from all eternity with the welcome given by the Father to the God-Man Christ Jesus, who redeemed God's elect through a sacrificial death. So, in these great teachings, a course correction is long overdue, lest we run out of fuel over water. We must adore Jesus Christ our Lord, both fully Son of Man and fully Son of God.