The Grace Message
with Dr. Andrew Farley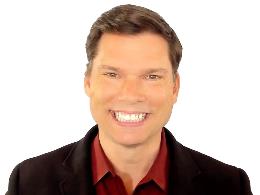 05.25.2023 - The Grace Message with Dr. Andrew Farley
Thursday, May 25, 2023
Can you elaborate on the reason why we don't need to recite the Lord's Prayer? Why are there so many denominations? It seems like we should be finding our identity in Christ instead. If all of our sins have been forgiven, then why does Hebrews say we will not see God without holiness? What does this mean?
Recent Broadcasts
Featured Offer from The Grace Message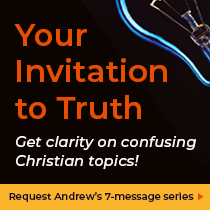 Your Invitation to Truth: Get clarity on confusing Christian topics!
Your gift below will help share the powerful truth of God's grace with even more people so they can find true freedom in the finished work of Christ. As our thanks, we'll send you Andrew Farley's 7-message audio series, Your Invitation to Truth: Demystifying Grace & Spiritual Gifts. Request your copy when you give and thank you for changing lives with God's grace!