The Grace Message
with Dr. Andrew Farley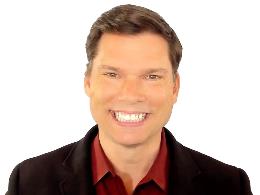 06.07.2023 - The Grace Message with Dr. Andrew Farley
Wednesday, June 7, 2023
Is there a difference between surrendering and submitting to God? How can we say the Sermon on the Mount is not a passage for Christian growth when Jesus told the disciples in Matthew 28 to teach "everything" He commanded? Isn't being baptized in water an important act of obedience? What does the Bible say about finding your true purpose in life?
Recent Broadcasts
Featured Offer from The Grace Message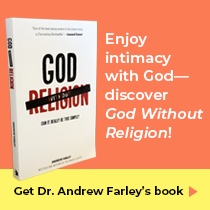 Enjoy intimacy with God—discover 'God Without Religion'!
Your generous financial year-end gift below—doubled by the Matching Grant—will help even more people embrace God's amazing grace in the months ahead! As our thanks, we'll send you Andrew Farley's book, God Without Religion: Can It Really Be This Simple? Thank you for your partnership!