Andrew Farley Ministries
with Andrew Farley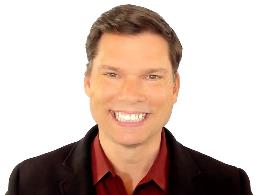 The Truth About Losing Your Salvation
Saturday, March 23, 2019
Hebrews 6 and Hebrews 10 present us with two challenging passages which many use to say that we can lose our salvation.  But can we exhaust the blood of Jesus? Can we out-sin the grace of God? Does the Holy Spirit ever get insulted and then cast us away? In this message, I address these two challenging passages and share the truth about losing your salvation.  
Recent Broadcasts
Featured Offer from Andrew Farley Ministries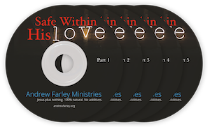 Safe Within His Love
There's nothing like trusting in God's perfect love. It means you can be bold, live without fear, and experience the abundant life God wants you to have. But most people live trapped in some way by fear. And God doesn't want that for you!We want to help you learn how to live knowing you're fully loved by Jesus – free and secure in His imperishable love – by sending you Andrew Farley's 5-message series, Safe Within His Love.