The Grace Message
with Dr. Andrew Farley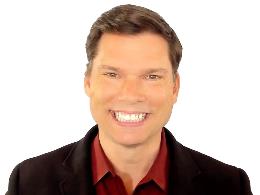 What kind of repentance saves?
Saturday, December 9, 2023
Can a believer fall from God's grace? What kind of repentance is needed to be saved? How does an unbeliever open themselves up to demons? Is Jesus still human today? Can scientists explain our origins without God? Is the Earth flat? In John 14, Jesus said we would obey His commandments if we love Him. What commandments is He talking about?
Recent Broadcasts
Featured Offer from The Grace Message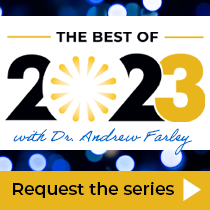 Get Andrew's Most Requested Messages
Thank you for your support today to bring the message of true freedom in Jesus into more lives through The Grace Message. Your gift will be DOUBLED by the $400,000 Match to share the life-changing message of God's love and grace with more people in the year ahead. As thanks for your generous gift below, we're excited to send you a copy of Pastor Andrew's Best of 2023 series, featuring his most-requested messages of this past year. So request your copy when you have your gift doubled by the Matching Grant today. Thank you for your support!