Ankerberg Show
with Dr. John Ankerberg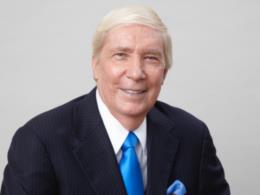 Ep. 4 | The John Ankerberg Show Presents: Through the Book of Revelation with Dr. Jimmy DeYoung – Part 2
Friday, May 26, 2023
"Through the Book of Revelation with Dr. Jimmy DeYoung – Part 2" continues explaining the book of Revelation, with Dr. Jimmy DeYoung picking up where he left off in "Part 1" of this same series. Dr. DeYoung will guide you through the 22 chapters of this prophetic book in chronological order, offering a unique and understandable perspective for those who love to study and those who are new to exploring biblical prophecy.Program 5 discusses the revived Roman Empire that will arise during the Tribulation period.Program 6 highlights the three sets of seven judgments that will take place during the Tribulation, bringing vast destruction upon the earth.Program 7 features Christ's return at the end of the seven-year Tribulation period. He will defeat His enemies at the Battle of Armageddon and set up His 1,000-year Millennial Kingdom.Program 8 concludes with Satan's final rebellion and defeat at the end of the Millennial Kingdom, God's final judgment, and describes the believer's ultimate home in eternity future. Eternity future will include God providing a beautiful new heaven, new earth, and New Jerusalem.
Recent Broadcasts
Featured Offer from Ankerberg Show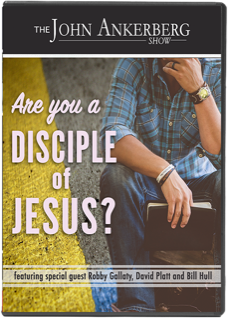 Are You a Disciple of Jesus?
What does it mean to be a disciple of Jesus? In these four inspiring programs, you'll discover what Scripture teaches about being a disciple, the process of discipleship and learn how to build a community of believers through small group discipleship. Joining Dr. Ankerberg in this special series are Dr. David Platt, along with Dr. Robby Gallaty and Bill Hull. Dr. Platt describes how he was involved in mentoring Dr. Gallaty in his early ministry, offering a powerful example of discipleship in action. In addition, you'll hear from Bill Hull, veteran pastor and bestselling author of many of today's top discipleship books.