Ankerberg Show
with Dr. John Ankerberg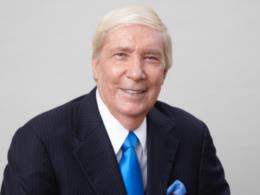 Is There Scientific Evidence for Life After Death? - Part 3
Wednesday, September 11, 2019
Millions of people have claimed to have near death experiences. What evidence exists to support the accuracy of these experiences? How do near death experiences connect with our Christian beliefs? In this three-program series with Dr. Gary Habermas, he reveals stories and statistics related to this intriguing debate. Based on documented scientific studies, the evidence increasingly points to "something" that takes place beyond our physical realm. These experiences point to a spiritual realm, offering an additional area of credibility to support the existence of God and the afterlife.
Recent Broadcasts
Featured Offer from Ankerberg Show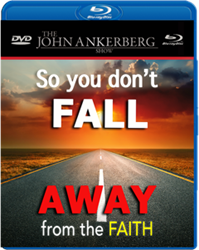 So You Don't Fall Away from the Faith
Dr. Darrell Bock, one of the world's leading historical Jesus scholars, answers the questions: How did Christianity begin? How do we know that the information in the New Testament books is the best historical evidence there is for what Jesus said and did? How do we know we can trust what we are told about Jesus? Was the message Jesus preached, changed over time by the early Christians, or has Jesus' core message remained the same until our day? How did the early Christians come to believe that the Apostles' books and letters were to be considered Scripture, equal in authority with the Old Testament Scriptures? Who decided which books would become part of the canon?