Ankerberg Show
with Dr. John Ankerberg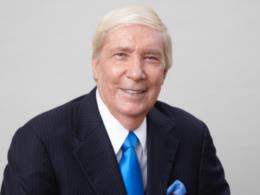 Ravi Zacharias Answers Questions From Europe, the Middle East and America - Part 1
Friday, July 31, 2020
Ravi Zacharias is one the world's top defenders of the Christian faith. He travels around the world, speaking at top universities, conferences, and events, including invitations to speak at the United Nations prayer breakfast. In this series, Ravi shares how he came to faith in Jesus Christ out of a Hindu background. In addition, he shares insights from an important Harvard lecture series entitled "Can Man Live Without God?" and discusses the top questions students have asked him from the Far East. This information has changed the lives of countless people around the world; now you can see it for yourself as Dr. Ankerberg interviews Ravi in these three information-packed episodes.
Recent Broadcasts
Featured Offer from Ankerberg Show

What's So Exciting About Heaven?
Many Christians have the idea that heaven is one long church service, one hymn after another. We see it as eternal boredom. But heaven is a real place, just like New York or Chicago, where we will live in real resurrected bodies and be with people we love on a resurrected Earth. We will experience untold adventures and friendships in incredible surroundings. Join Dr Ankerberg as he interviews Dr. Randy Alcorn, one of the most knowledgeable Christian scholars on Heaven, and learn about the exciting things God is preparing for us in our future home in Heaven.