Ankerberg Show
with Dr. John Ankerberg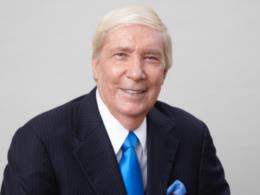 What's so exciting about heaven? - Part 2
Thursday, May 16, 2019
Many Christians have the idea that heaven is one long church service, one hymn after another. We see it as eternal boredom. But heaven is a real place, just like New York or Chicago, where we will live in real resurrected bodies and be with people we love on a resurrected Earth. We will experience untold adventures and friendships in incredible surroundings. Join Dr Ankerberg as he interviews Dr. Randy Alcorn, one of the most knowledgeable Christian scholars on Heaven, and learn about the exciting things God is preparing for us in our future home in Heaven. 
Recent Broadcasts
Featured Offer from Ankerberg Show
Do Roman Catholics and Protestants Agree on Justification and Papal Infallibility?
Father Pacwa and Dr. Martin debate these issues: Justification: how God forgives sin? The main biblical doctrine that divides Catholics and Protestants. Are sins forgiven by faith in Christ alone or faith plus one's good works? What about Papal authority? Did Jesus make Peter Pope over the entire Church to have infallible rule over every Christian in matters of faith and morals?