Back to the Bible
with Dr. Bryan Clark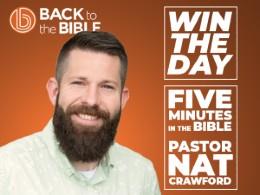 A Prayer of Confession Pt. 2
Friday, November 15, 2019
The simple truth is that sometimes we hurt people. We also hurt God! So how do you get back on track in those relationships? That's what Bryan Clark covers in today's message from Psalm 51. Later Bryan, Cara Whitney, and Arnie Cole discuss sin, consequences, and the healing power of confession.
Recent Broadcasts
Featured Offer from Back to the Bible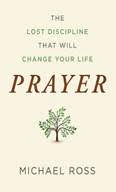 Let Prayer Change Your Life
God hears and answers our prayers, but we must be proactive. We must open the window by kneeling before Him in prayer. Jesus says that we have not because we ask not. James tells us that the effectual, fervent prayer of a righteous man accomplishes much. Again and again, the holy Scriptures reveal to us that prayer is an effective tool. This inspirational book shows you how to reclaim "the lost discipline that can change our lives."  Make your gift today and receive a special bonus book! Pocket Prayers by Max and Andrea Lucado will be added to your shipment as a special thank you for supporting God's work at Back to the Bible today.