Back to the Bible
with Dr. Bryan Clark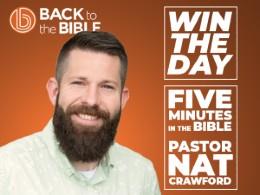 Called for This Purpose pt. 2
Monday, September 16, 2019
There's an old saying that goes, "if it looks like a duck and quacks like a duck, it's probably a duck." But if someone talks like a Christian and behaves just like every other non-believer in the public arena, what conclusion will other people draw? As Bryan Clark continues in 1 Peter, we'll be reminded that there is a purpose to our salvation, and part of that purpose is to demonstrate Christ to a watching world.
Recent Broadcasts
Featured Offer from Back to the Bible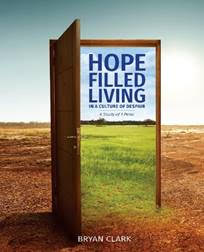 Hope Filled Living In a Culture of Despair
How can we find hope in a culture of despair?  How can we engage the world in a way that attracts people to Jesus? And what should we do when following Christ means facing persecution? Pastor Bryan Clark explores these and other questions in this powerful study on the book of 1 Peter.