Back to the Bible
with Dr. Bryan Clark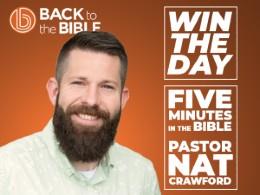 Faith and Rewards pt. 2
Wednesday, August 21, 2019
Every one of us can fall victim to manmade, legalistic systems instead of taking God at His word. As we begin our study in Genesis 21, Bryan Clark shows us the "magnificent fulfillment" of God's promise through the birth of Isaac. It's the reward of patience and trust. "If you choose to trust God by faith," Bryan says, "God longs to reward that faith. That's where the joy and the miracles are. That's celebration. That's life!"
Recent Broadcasts
Featured Offer from Back to the Bible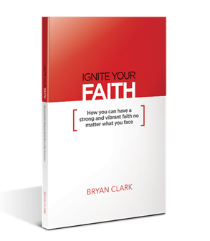 Ignite Your Faith
How you can have a strong and vibrant faith no matter what you face. God calls you to a life beyond the ordinary, the mundane, and the safe--a life of passion, purpose, impact, satisfaction, and yes … adventure. But the only way to access it is by faith. You can receive Ignite Your Faith when you make a gift of any amount and for your gift of $50 or more you will also receive An Unshakeable Foundation.