Back to the Bible
with Dr. Bryan Clark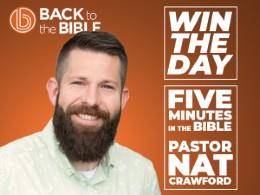 Some Truths You Need to Know pt. 2
Friday, March 27, 2020
Imagine facing a setback asking ourselves, "How might God use this to advance the Gospel?" As Bryan Clark continues his study of Acts 16, he explains that our witness is often more effective as we navigate life's storms. That's because those we are investing in will face trials too and can find hope in our faith. As Bryan reminds us, "God has invited us in to be a part of something that will matter forever." 
Recent Broadcasts
Featured Offer from Back to the Bible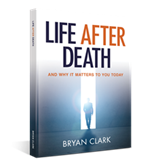 What happens when you die?
Because how you answer that question has profound impact on what happens in your life today. The truth is that death is not the end. There is something greater, stronger, and deeper behind death's dark curtain. And this eye-opening book by Dr. Bryan Clark shines the light of God's Word beyond the veil--to reveal the promise of the life you were meant to experience now and enjoy forever!