Baptist Bible Hour
with Lasserre Bradley, Jr.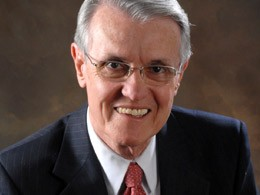 A Promise For the New Year, Part 2
Sunday, January 6, 2019
"But my God shall supply all your need according to his riches in glory by Christ Jesus" (Philippians 4:19). We first consider a great need. There are temporal needs and spiritual needs of many varieties we have all along the journey of life. But then we look at a great helper. The Apostle says it is "my God" who shall supply your need. If we have been saved by his grace, he is your Father and you can certainly depend on him to supply the need. Finally we look at a great supply. That supply is according to his riches. There are the riches of providence, the riches of grace, and riches beyond our description. Do you trust this God to supply your need in the days ahead?
Recent Broadcasts
Featured Offer from Baptist Bible Hour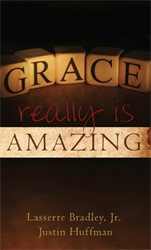 Grace Really Is Amazing
by Lasserre Bradley, Jr. and Justin Huffman

This powerful, concise booklet covers the basic truths of salvation by grace in a simple and accessible style. Its pocket-sized format makes it easy to share the good news of the gospel with others!

In just 29 pages, readers are introduced to the basic facts that make grace truly amazing:

We have a need.


So God made a choice...


And did a work...


And gives a call...


And makes a promise.