Baptist Bible Hour
with Lasserre Bradley, Jr.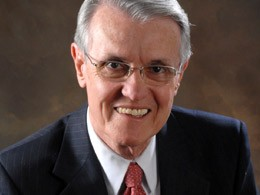 A Sure Word, Part 1
Sunday, November 3, 2019
"For we have not followed cunningly devised fables, when we made know unto you the power and coming of our Lord Jesus Christ, but were eyewitnesses of his majesty…We have a more sure word of prophecy; whereunto ye do well that ye take heed, as unto a light that shinneth in a dark place, until the day dawn, and the day star arise in your hearts" (II Peter 1:16, 19). First we see Peter declaring that the message he brought was not like the fables produced by men—no fables. We note that there are many warning given concerning false prophets and their message. We then see that Peter presented on an eyewitness account. And then we consider what they heard. So why would you believe a fable or seek some unknown power when we have the testimony of an eyewitness of the glory of Jesus Christ and that He is the Son of God. We have a sure word that we can rely on.
Recent Broadcasts
Featured Offer from Baptist Bible Hour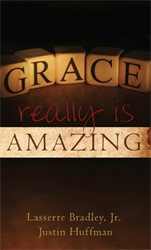 Grace Really Is Amazing
by Lasserre Bradley, Jr. and Justin Huffman

This powerful, concise booklet covers the basic truths of salvation by grace in a simple and accessible style. Its pocket-sized format makes it easy to share the good news of the gospel with others!

In just 29 pages, readers are introduced to the basic facts that make grace truly amazing:

We have a need.


So God made a choice...


And did a work...


And gives a call...


And makes a promise.