Baptist Bible Hour
with Lasserre Bradley, Jr.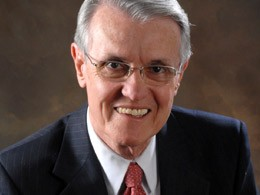 A Warm Word to the Wayward, Part 1
Sunday, March 31, 2019
"O Israel, return unto the Lord thy God; for thou hast fallen by thine iniquity. Take with you words, and turn to the Lord: say unto him Take away all iniquity, and receive us graciously: so will we render the calves of our lips. Asshur shall not save us; we will not ride upon horses: neither will we say any more ro the work of our hands, Ye are our gods: for in thee the fatherless find mercy. I will heal their backslidings, I will love them freely; for mine anger is turned away from him." After tracing the steps of God's wayward people through this prophesy, what a hopeful, refreshing message we find here in Hosea chapter fourteen. The loud claps of thunder coming from Sinai are now replaced with sweet notes of love and grace. We consider the call to return, the need to return and the instruction for those returning.
Recent Broadcasts
Featured Offer from Baptist Bible Hour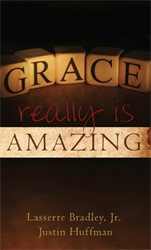 Grace Really Is Amazing
by Lasserre Bradley, Jr. and Justin Huffman

This powerful, concise booklet covers the basic truths of salvation by grace in a simple and accessible style. Its pocket-sized format makes it easy to share the good news of the gospel with others!

In just 29 pages, readers are introduced to the basic facts that make grace truly amazing:

We have a need.


So God made a choice...


And did a work...


And gives a call...


And makes a promise.