Baptist Bible Hour
with Lasserre Bradley, Jr.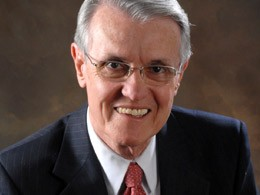 Abounding In Grace II, Part 2
Sunday, September 29, 2019
We continue the series, "Abounding In Grace," from II Peter chapter 1. We have discussed the significance of what the passage has to to say about faith, grace and power. Now in today's message we look at promises referred to in verse 4. Then in verses 5-7 we observe that we are to be diligent in adding to our faith. Faith is the gift of God but by the enabling power of the Holy Spirit we are to diligently work out our salvation by adding to our faith, and the promise is that if we follow this instruction we will abound in the knowledge of our Lord Jesus Christ.
Recent Broadcasts
Featured Offer from Baptist Bible Hour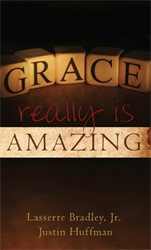 Grace Really Is Amazing
by Lasserre Bradley, Jr. and Justin Huffman

This powerful, concise booklet covers the basic truths of salvation by grace in a simple and accessible style. Its pocket-sized format makes it easy to share the good news of the gospel with others!

In just 29 pages, readers are introduced to the basic facts that make grace truly amazing:

We have a need.


So God made a choice...


And did a work...


And gives a call...


And makes a promise.