Baptist Bible Hour
with Lasserre Bradley, Jr.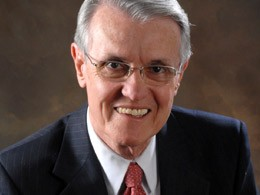 Abounding In Grace, Part 2
Sunday, September 15, 2019
"Simon Peter, a servant and an apostle of Jesus Christ to them that have obtained like precious faith with us through the righteousness of God and our Saviour Jesus Christ: Grace and peace be multiplied unto you through the knowledge of God, and of Jesus our Lord. According as his divine power hath given unto us all things that pertain unto life and godliness, through the knowledge of him that hath called us to glory and virtue…For if these things be in you, and abound, they make you that ye shall neither be barren nor unfruitful in the knowledge of our Lord Jesus Christ" (II Peter1: 1-3, 8). We will give attention to three words in the text: Faith, Grace and Power. We see that faith is obtained; you do not produce it, it is the gift of God. And then grace is that by which we are saved and more grace is given to sustain us in our trials. Finally, it is by His power that we are given all things that pertain to life and godliness.
Recent Broadcasts
Featured Offer from Baptist Bible Hour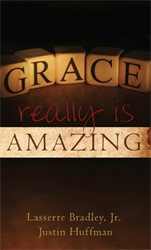 Grace Really Is Amazing
by Lasserre Bradley, Jr. and Justin Huffman

This powerful, concise booklet covers the basic truths of salvation by grace in a simple and accessible style. Its pocket-sized format makes it easy to share the good news of the gospel with others!

In just 29 pages, readers are introduced to the basic facts that make grace truly amazing:

We have a need.


So God made a choice...


And did a work...


And gives a call...


And makes a promise.