Baptist Bible Hour
with Lasserre Bradley, Jr.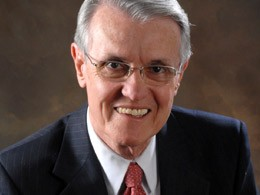 After The Resurrection, pt 1
Sunday, April 14, 2019
"To whom also he shewed himself alive after his passion by many infallible proofs, being seen of them forty days, and speaking of things pertaining to the kingdom of God" (Acts 1:3). What a joy to know Jesus Christ arose from the dead, and how comforting to see what happened after the resurrection. First we see He comforted. He comforted Mary at the tomb and the disciples as they were met together. Secondly we observe that He taught. He taught those He met on the road to Emmaus. Then we note that He restored. Peter had denied the Lord but the Lord loved him and restored him. Next we see He commissioned and finally He promised. "I am with you always, even unto the end of the world."
Recent Broadcasts
Featured Offer from Baptist Bible Hour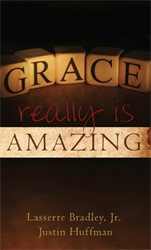 Grace Really Is Amazing
by Lasserre Bradley, Jr. and Justin Huffman

This powerful, concise booklet covers the basic truths of salvation by grace in a simple and accessible style. Its pocket-sized format makes it easy to share the good news of the gospel with others!

In just 29 pages, readers are introduced to the basic facts that make grace truly amazing:

We have a need.


So God made a choice...


And did a work...


And gives a call...


And makes a promise.