Baptist Bible Hour
with Lasserre Bradley, Jr.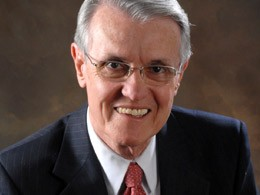 Be of Good Courage, Part 1 of 2
Sunday, August 30, 2020
"There shall not any man be able to stand before thee all the days of thy life: as I was with Moses, so I will be with thee: I will not fail thee, nor forsake thee" (Joshua 1:5). This message was preached April 28, 2019; months before the COVID 19 crisis or the riots in some of our major cities; but it takes on added meaning in face of the troubled days through which our Country is passing. We first talk about facing discouragement. There are many causes for discouragement. Some are out of our control, but others can be avoided by following the teaching of scripture. We then consider finding encouragement. Some of these points are very basic but can be forgotten in difficult times. We conclude with an admonition, be an encourager.
Recent Broadcasts
Featured Offer from Baptist Bible Hour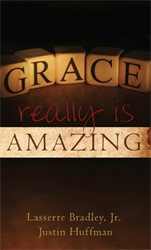 Grace Really Is Amazing
by Lasserre Bradley, Jr. and Justin Huffman

This powerful, concise booklet covers the basic truths of salvation by grace in a simple and accessible style. Its pocket-sized format makes it easy to share the good news of the gospel with others!

In just 29 pages, readers are introduced to the basic facts that make grace truly amazing:

We have a need.


So God made a choice...


And did a work...


And gives a call...


And makes a promise.