Baptist Bible Hour
with Lasserre Bradley, Jr.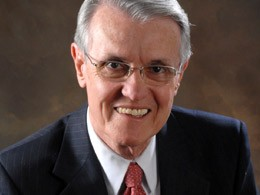 Giving Glory To God, Part 1 of 1
Sunday, February 23, 2020
As we come to the last Sunday of our Anniversary Month, we emphasize once again the theme of giving glory to God. The importance of giving glory to God is, of course, a very basic truth; but we sometimes are so concerned about our problems that we forget our first concern should be to give glory to God no matter what our circumstances may be. We hope you will write us and request our 67th Anniversary packet, or you can make a donation here on the website and request the packet.
Recent Broadcasts
Featured Offer from Baptist Bible Hour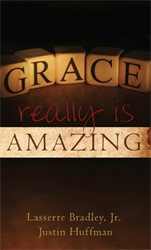 Grace Really Is Amazing
by Lasserre Bradley, Jr. and Justin Huffman

This powerful, concise booklet covers the basic truths of salvation by grace in a simple and accessible style. Its pocket-sized format makes it easy to share the good news of the gospel with others!

In just 29 pages, readers are introduced to the basic facts that make grace truly amazing:

We have a need.


So God made a choice...


And did a work...


And gives a call...


And makes a promise.