Baptist Bible Hour
with Lasserre Bradley, Jr.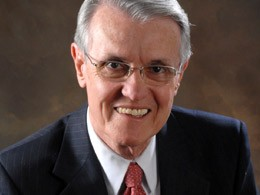 Giving Thanks to God, Part 1 of 2
Sunday, November 22, 2020
"And be not drunk with wine wherein is excess; but be filled with the Spirit; Speaking to yourselves in psalms and hymns and spiritual songs, singing and making melody in your heart to the Lord; Giving thanks always for all things unto God and the Father in the name of our Lord Jesus Christ" (Ephesians 5:18-20). Giving thanks to God is a theme that runs through the entire Bible. In this message we look at many obstacles to giving thanks. Then many calls and examples of giving thanks, and finally many reasons to be thankful.
Recent Broadcasts
Featured Offer from Baptist Bible Hour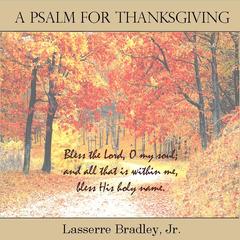 A Psalm for Thanksgiving
Many of the Psalms contain messages of praise and thanksgiving to God for His abundant mercies. Psalm 103 enumerates some of those mercies for which we should continually give thanks. While we know that the giving of thanks should be a part of our daily life, this Psalm helps us remember the many blessings that are given us by our God who is plenteous in mercy.