Baptist Bible Hour
with Lasserre Bradley, Jr.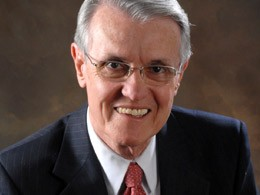 God of the Hills and of the Valleys, Part 1 of 2
Sunday, May 10, 2020
"And there came a man of God, and spake unto the king of Israel, and said, Thus saith the Lord, Because the Syrians have said, The Lord is the God of the hills, but not the God of the valleys, therefore will I deliver all this great multitude into thine hand, and ye shall know that I am the Lord" (I Kings 20:28). We first see here a wrong view. The Syrians thought that the God of Israel was like their gods, a local god and could be defeated in the valley. Many today have the wrong view of God because they have developed their ideas of God according to their personal preferences. We then observe a right attitude. We look at biblical examples of the fact that God is indeed the God of the valleys as well as the God of the hills. We then conclude with a great outcome. When you trust God in the valley you enjoy comfort and peace and bring glory to His name.
Recent Broadcasts
Featured Offer from Baptist Bible Hour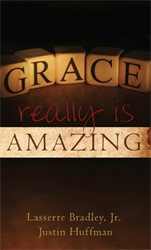 Grace Really Is Amazing
by Lasserre Bradley, Jr. and Justin Huffman

This powerful, concise booklet covers the basic truths of salvation by grace in a simple and accessible style. Its pocket-sized format makes it easy to share the good news of the gospel with others!

In just 29 pages, readers are introduced to the basic facts that make grace truly amazing:

We have a need.


So God made a choice...


And did a work...


And gives a call...


And makes a promise.