Baptist Bible Hour
with Lasserre Bradley, Jr.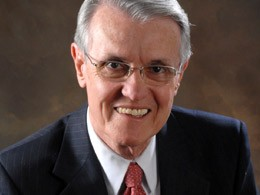 God's Great Mercy, Part 1
Sunday, December 2, 2018
"I will not execute the fierceness of mine anger, I will not return to destroy Ephraim; for I am God, and not man; the Holy One in the midst of thee: I will not enter the city" (Hosea 11:9). As we look at Hosea 11:5-12, we consider three things. First, a wayward people. It describes the people as being "bent on backsliding." Secondly we see, a faithful God. He promises not to execute the fierceness of His anger because, "I am God and not man." And thirdly, a great promise. He declares, "They shall walk after the Lord." We see here an amazing work of grace.
Recent Broadcasts
Featured Offer from Baptist Bible Hour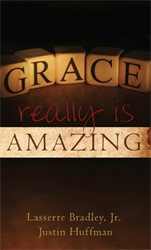 Grace Really Is Amazing
by Lasserre Bradley, Jr. and Justin Huffman

This powerful, concise booklet covers the basic truths of salvation by grace in a simple and accessible style. Its pocket-sized format makes it easy to share the good news of the gospel with others!

In just 29 pages, readers are introduced to the basic facts that make grace truly amazing:

We have a need.


So God made a choice...


And did a work...


And gives a call...


And makes a promise.