Baptist Bible Hour
with Lasserre Bradley, Jr.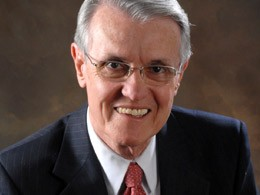 Great Is The Lord, Part 2
Sunday, June 30, 2019
"I will extol thee, my God, O king; and I will bless thy name for ever and ever. Every day will I bless thee; and I will praise thy name for ever and ever. Great is the Lord, and greatly to be praised; and his greatness is unsearchable" (Psalm 145:1-3). As we consider the greatness of God, we first look at His great holiness. There declarations of His holiness throughout scripture, and in particular we look at the vision of His holiness received by the prophet Isaiah. We then observe His great wrath. This is a subject avoided by many, but it is clearly taught in scripture. We need to understand that since God is holy He hates sin and will punish it. But that brings us to our next point, His great grace. When we understand God is holy but we are not; His wrath His poured out on the ungodly; it is good news to hear of His great grace.
Recent Broadcasts
Featured Offer from Baptist Bible Hour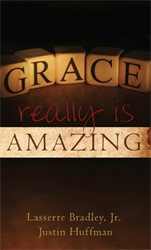 Grace Really Is Amazing
by Lasserre Bradley, Jr. and Justin Huffman

This powerful, concise booklet covers the basic truths of salvation by grace in a simple and accessible style. Its pocket-sized format makes it easy to share the good news of the gospel with others!

In just 29 pages, readers are introduced to the basic facts that make grace truly amazing:

We have a need.


So God made a choice...


And did a work...


And gives a call...


And makes a promise.