Baptist Bible Hour
with Lasserre Bradley, Jr.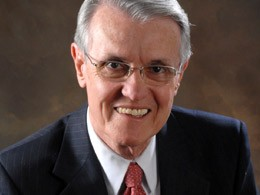 Hallowed Be Thy Name, Part 1 of 2
Sunday, February 9, 2020
"After this manner therefore pray ye: Our Father which art in heaven, Hallowed be thy name" (Matthew 6:9). Our theme for this anniversary month is, "Give Glory to God." All the messages this month on both the Sunday and daily programs are connected with that theme. In today's message we are looking at the model prayer.  What a blessing that we are invited to address, "our Father." We are not speaking to one who is indifferent to our situation but to our heavenly Father who loves us. We are to pray, "Hallowed be thy name." Our prayer and desire should be for God's name to be honored. If that is our desire we will avoid praying unacceptable, selfish prayers, and pray that God's name will be glorified, that His kingdom will be expanded and that his will be done in us as earthen vessels and throughout the earth.
Recent Broadcasts
Featured Offer from Baptist Bible Hour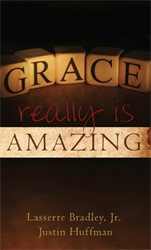 Grace Really Is Amazing
by Lasserre Bradley, Jr. and Justin Huffman

This powerful, concise booklet covers the basic truths of salvation by grace in a simple and accessible style. Its pocket-sized format makes it easy to share the good news of the gospel with others!

In just 29 pages, readers are introduced to the basic facts that make grace truly amazing:

We have a need.


So God made a choice...


And did a work...


And gives a call...


And makes a promise.