Baptist Bible Hour
with Lasserre Bradley, Jr.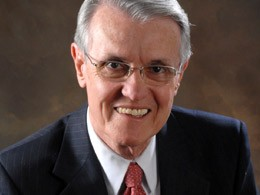 Help for the Fainting, Part 2 of 2
Sunday, September 20, 2020
"He giveth power to the faint: and to them that have no might he increaseth strength. Even the youths shall faint and be weary, and the young men shall utterly fall: But they that wait upon the Lord shall renew their strength: they shall mount up with wings of eagles; they shall run and not be weary: and they shall walk, and not faint" (Isaiah 40:29-31). The word faint is used a number of times in the Bible and paints as vivid picture of some of our experiences. First, we will consider the question, why do we faint? Then we look at the help provided. And finally, we consider how to move forward with renewed strength.
Recent Broadcasts
Featured Offer from Baptist Bible Hour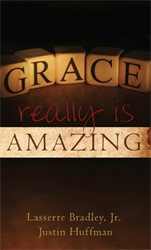 Grace Really Is Amazing
by Lasserre Bradley, Jr. and Justin Huffman

This powerful, concise booklet covers the basic truths of salvation by grace in a simple and accessible style. Its pocket-sized format makes it easy to share the good news of the gospel with others!

In just 29 pages, readers are introduced to the basic facts that make grace truly amazing:

We have a need.


So God made a choice...


And did a work...


And gives a call...


And makes a promise.