Baptist Bible Hour
with Lasserre Bradley, Jr.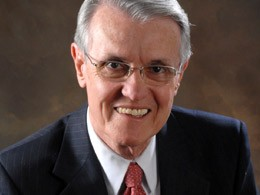 Help In Trouble, Part 1 of 2
Sunday, March 22, 2020
"God is our refuge and strength, a very present help in trouble. Therefore will not we fear, though the earth be removed, and though the mountains be carried into the midst of the sea; Though the waters thereof roar and be troubled, though the mountains shake with the swelling thereof. Selah" (Psalm 46:1-3) We need help, our country needs help, our leaders need help, the nations of the earth need help—so my subject is "Help In Trouble." We first look at the scope of trouble. The current crisis is beyond anything experienced in many years. But we then consider the source of help. God is our help. He is able to help. He is willing to help. He has helped. And then we talk about the response to trouble.
Recent Broadcasts
Featured Offer from Baptist Bible Hour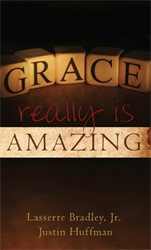 Grace Really Is Amazing
by Lasserre Bradley, Jr. and Justin Huffman

This powerful, concise booklet covers the basic truths of salvation by grace in a simple and accessible style. Its pocket-sized format makes it easy to share the good news of the gospel with others!

In just 29 pages, readers are introduced to the basic facts that make grace truly amazing:

We have a need.


So God made a choice...


And did a work...


And gives a call...


And makes a promise.