Baptist Bible Hour
with Lasserre Bradley, Jr.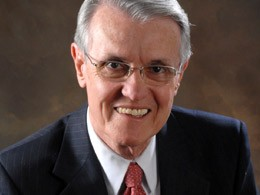 Idols Forsaken, Part 1
Sunday, May 12, 2019
Hosea 14:8, "Ephraim shall say, What have I to do any more with idols? I have heard him, and observed him: I am like a green fir tree, From me is thy fruit found." We come now to our last message in our series on the book of Hosea. What a joy after wading through those horrific descriptions of the sins of the people and the judgments to follow; now to come to this beautiful view of God's mercy and grace to bring Ephraim to say he was finished with idols. May all of us embrace the words of this text saying, "What have I to do any more with idols?"
Recent Broadcasts
Featured Offer from Baptist Bible Hour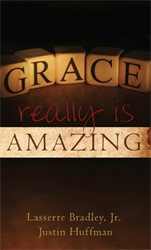 Grace Really Is Amazing
by Lasserre Bradley, Jr. and Justin Huffman

This powerful, concise booklet covers the basic truths of salvation by grace in a simple and accessible style. Its pocket-sized format makes it easy to share the good news of the gospel with others!

In just 29 pages, readers are introduced to the basic facts that make grace truly amazing:

We have a need.


So God made a choice...


And did a work...


And gives a call...


And makes a promise.