Baptist Bible Hour
with Lasserre Bradley, Jr.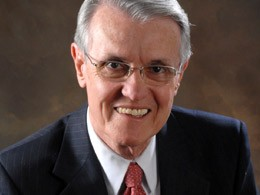 In God We Trust, Part 2 of 2
Sunday, January 19, 2020
"Truly my soul waiteth upon God: from him cometh my salvation. He only is my rock and my salvation, he is my defense; I shall not be moved" (Psalm 62:1-2). "In God We Trust" is the motto the United States and is printed on coins and currency. Yet many today deny there is God or fashion a god after their own preferences rather than acknowledging the one true and living God. But let us today confirm, "In God We Trust." First we consider that we are to trust only in God. The Psalmist says, "wait thou only upon God" and "He only is my rock." Specifically in scripture we are admonished not to trust in self, not to trust in man, not to trust in riches and not to trust in lying words. Secondly we note we are to trust confidently in God. He is described as my salvation, my source of strength and my refuge. Finally, trust always in God. "Trust in him at all times, ye people."
Recent Broadcasts
Featured Offer from Baptist Bible Hour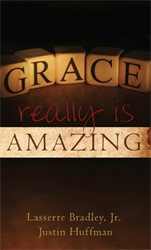 Grace Really Is Amazing
by Lasserre Bradley, Jr. and Justin Huffman

This powerful, concise booklet covers the basic truths of salvation by grace in a simple and accessible style. Its pocket-sized format makes it easy to share the good news of the gospel with others!

In just 29 pages, readers are introduced to the basic facts that make grace truly amazing:

We have a need.


So God made a choice...


And did a work...


And gives a call...


And makes a promise.